The captains of the four houses take up the responsibility of identifying sports talents in their respective houses and encourage them to win. This nurtures the leadership quality in the students and those with sports talents are motivated to bring forth their best.
 House Name
House Colour
 Diamonds
 Yellow
 Emeralds
 

Green

 Rubies
 Red
 Sapphires
 Blue
We have constant assistance from Christian Sports Fellowship which brings in master coaches from all over the world to train our talented students.Those who perform well in sports and games are given professional training by experts in the respective fields.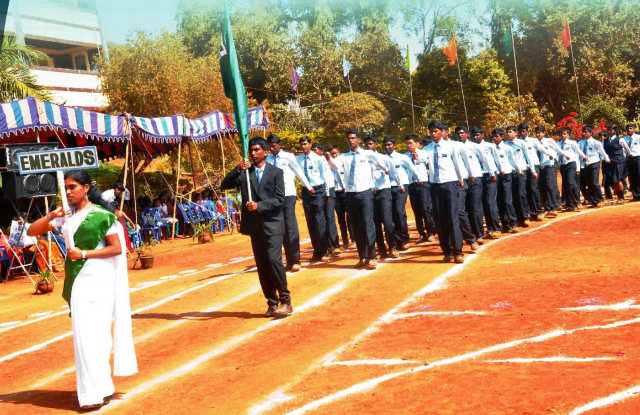 The Emeralds House during a March Past.