The school buildings have been aesthetically designed keeping in mind the needs of children. The special features and facilities such as the lush green gardens, the birds' nests and little animal bays make it attractive and inviting for children to attend school actively and happily. This environment on the laps of Mother Nature also enhances their participation in the class rooms, significantly improving their learning capabilities.
The colourful and vibrant buildings of EBENEZER stand out as a symbol of hope in a rural backdrop. The carefully designed architecture promotes natural flow of light and air, thereby providing an eco-friendly and joyful learning environment to the children.
EBENEZER provides most hygienic, safe and modern toilets and wash area separately for boys and girls to ensure clean sanitation facilities and a healthy environment.
[supsystic-gallery id='1′]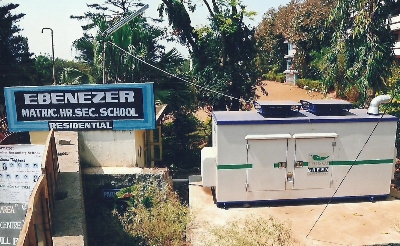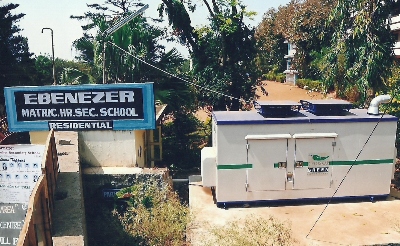 Drinking water and regular supply of electricity is a herculean challenge on the hills. At EBENEZER RESIDENTIAL, these challenges are well met with various options like bore wells, submersible pumps, and water tankers to ensure regular availability of clean water. Pure drinking water is made available 24/7 for all the campus residents through the in-house RO Plant.
To deal with the erratic electric power situation, alternate sources of power like diesel generators and UPS inverters are used both in the school and hostel premises.