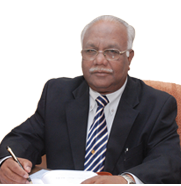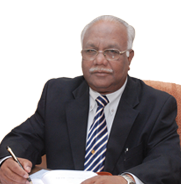 It is my genuine pleasure to welcome you to EBENEZER.
By the grace of God, with the support of enthusiastic staff and with superb infrastructure, we strive to make this campus 'A School with a Difference'. By providing a wonderful study ambience, we wish to inculcate values, knowledge and vision.
EBENEZER provides a high quality primary, secondary and higher secondary education with a progressive outlook challenging students to take advantage of emerging global opportunities. It is dynamic in assisting students to create and shape their future. In line with its mission, the school provides holistic education geared to the future needs of students, with the emphasis to use the latest technology as a learning tool and assist students to become innovative, adaptive and creative to achieve 'Academic Excellence'.
Education is a continuous process by which a student is prepared for the future. In the EBENEZER Family, we provide as many opportunities as possible to develop every aspect of the students' personality. Each and every student receives individual and personal attention and maximum comforts possible to make learning a purposeful, meaningful and enjoyable experience.
I firmly believe that EBENEZER would enable this process of education to tap and hone all the multifarious talents and skills that are inherent in every student and that s/he may definitely metamorphose into a trend setter in tomorrow's society.
I cordially invite you to join our ever growing EBENEZER Family.
With Best Wishes,
S Sukumar Jeyasingh