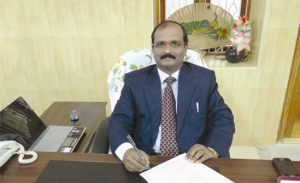 Hope you find our website helpful in making the right choice to admit your child in EBENEZER – the best path for the holistic growth of your child's education in the coming years.
We, at EBENEZER, ensure that every effort is made for your child to achieve the skills and grades needed to take the next best step in his/her career.
EBENEZER caters not only to your child's academic needs but also to his/her spiritual and physical needs.
We hope the information provided in this website will give you a taste of the "Ebenezer-Experience" that awaits your child, the varied and dynamic courses of study, and the many exciting opportunities available to students, inside and outside the class room.
I look forward to working with your child in the years to come.
With Best Wishes,
E Rahilent Ebens